Kathryn Haber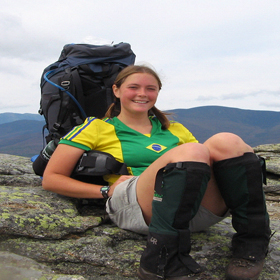 Kathryn Haber
Current Position
Wilderness Therapy Guide for Summit Achievement
Previous Position
Human Resource Director.
Education
Bachelors of Science in Recreation (Green Mt. College)
---
Q & A
---
I think that taking classes in psychology and outdoor education can definitely be helpful. Also, being flexible, a quick decision maker, and able to take things in stride are traits important to longevity in this field.
I see a lot of changes in Wilderness Therapy in the future. It is an ever changing industry, still fairly new but becoming more well-known. I feel like it'll become a more popular method for teen therapy.
I have a passion for working and living in the woods. Going out into the woods has always been a form of therapy for me and I thought by working in Wilderness Therapy I could share my love for nature and how it has helped me with others.
Some personal challenges that I've faced in the Wilderness Therapy field is the schedule, I work an 8 day on and then 6 day off schedule which basically gives you a double life. When on shift you never know what's going to happen so some shifts are easy and then others are mentally draining. We get some tough kids that walk through the door and learning how to deal which each problem and deal with conflict can be difficult.
I love this field of work for so many reasons. The outdoors is truly an amazing place for any type of kid. It pushes and affects people in different ways and I love watching the therapeutic process take place out there.